Thank you for purchasing Delibru Reusable K cups and Adapter for Keurig Mini.
Your Package includes:
Reusable K-Cups
Adapter for certain Keurig Mini and Mini Plus Brewer Models
PLEASE READ THIS FIRST BEFORE USE
 IMPORTANT: Please register your product for warranty here: Delibru.com/Register (takes 10 seconds). Products that are not registered will not be eligible for warranty so it is important that you go there and register your product.
Fill Instructions for K-Cups®: Fill only about 3/4th of the K-cup (right up to the top edge of the mesh) and then TAP it a few times.  Not following this instruction can cause water leaking out of sides.
NOTE: Use about 10 gms of ground Coffee. Please make sure the coffee is finely ground but not espresso fine.
Instructions for Using the Adapter in Keurig® Mini Brewers:
Carefully remove the existing adapter in your Keurig® brewer and replace it with an adapter included in this package.
[To remove the existing adapter, simply push it up from the bottom and it should pop out from above. In certain cases, you have to try to slide it out from above while pushing from below.]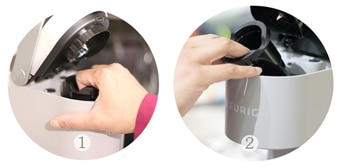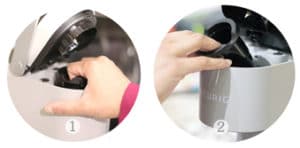 Then, insert the reusable K-Cups® just like you'd insert a regular K-Cup®. Brew and enjoy your coffee.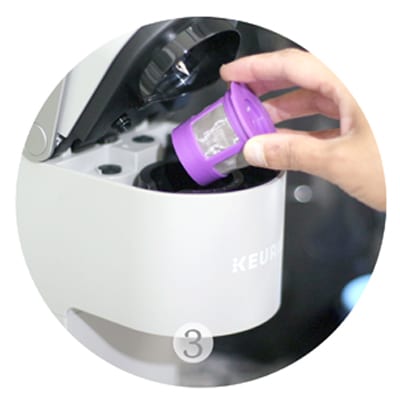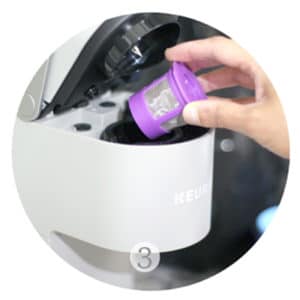 JOIN OUR EXCLUSIVE VIP PROGRAM: To get discounted products in the future, visit Delibru.com/VIP, and join our email list.
Like us on Facebook & Instagram for occasional giveaways:
K-Cup® and Keurig® are registered trademarks of Keurig Green Mountain, Inc. Delibru or its owners are not affiliated with Keurig Green Mountain, Inc.