The single-serve coffee containers and beverage pods, K-Cups have become an everyday use item for those familiar with Keurig beverage brewing systems developed for both home and commercial use.
With a plethora of 400 varieties that entail cocoas, cold & hot coffees, cider, diary & fruit-based beverages, lemonades, and teas, K-Cups are sold in millions of units every year. This is why recycling K-Cups can be nothing short of a tedious endeavor.
According to a recent study by Statista.com, Keurig machines are the second most popular brewing systems after standard drip coffee makers, with 26% of American coffee drinkers using them.
Furthermore, nearly half of single-cup brewing system owners have an annual income of $50,000 or more. By 2017 retail sales for single-cup coffee generated more than $3.88 billion. Reportedly more than 75 million homes use single-use pods like k-cups multiple times in a day.
No wonder K-Cups are filling up landfills around the world faster than anything else. In light of this information, let's take a quick look at some of the best ways you can reuse and recycle your K-Cups.
1.  Reusable K-Cups from DeliBru
K-Cups are made of classified #7 plastic comprising of multi-layers of blended materials and plastics. The inside layer is made from polyethene, and the overall composition of K-Cups make them a nuisance to recycle and are thus non-biodegradable.
So if you really want to make a difference for the environment, we suggest that you get these Reusable K-Cups from DeliBru. Not only are they compatible with the vast majority of Keurig brewing machines, but they are also made from ISO 90001 certified and 100% BPA free plastic that is 100% dishwasher safe.
Hence you get to save more money, and with their refillable feature, you can help keep the environment clean as well.
2.  K-Cup Card Holder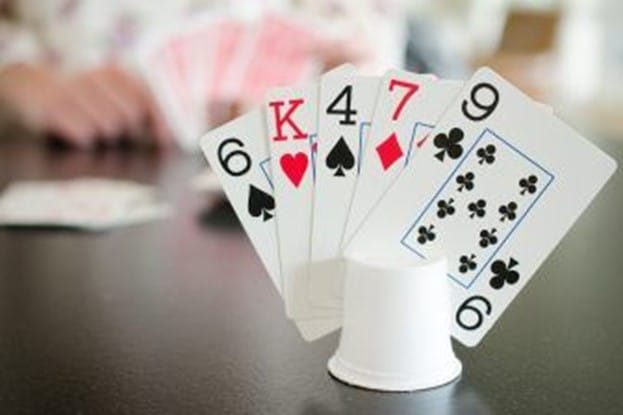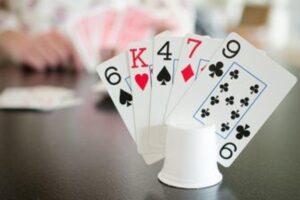 Poker nights are a thing, and playing card games like Rummy, Blackjack, Bridge, Hearts, and Solitaire have invaded our social circles and become one of the favorites amongst leisure time activities.
However, when playing your favorite game, there are bound to be other things happening around you that might cause you to put down your cards, like lighting up a cigar or pouring yourself a drink. Here is a hack that can make this action even more convenient.
Simply invest a cup and slice through the middle section in a nice and thin straight line. This would create a gap enough to place your cards and position them firmly while you attend to other formalities. Better still make several of these so your friends and family members can also make use of this convenient idea.
You can also decorate them further and make them look high end through various modifications.
3.  Building Block Toy for Your Toddler


Children love to play with building blocks, especially toddlers who feel ecstatic with the idea that they can build something with their own two hands with their imagination paving the way for a brand new invention.
Well guess what your K-Cups can be put to good use and you can design them further into colorful counterparts for conventional building blocks. Children would love to stack them up and try creating new structures with them.
You can even add numbers, shapes, and colorful patterns to make them a tiny bit educational for kids as well so that they get to play and learn at the same time.
4.  Seed Starters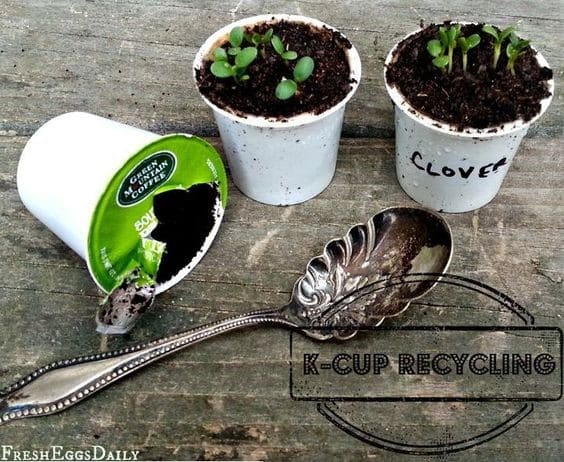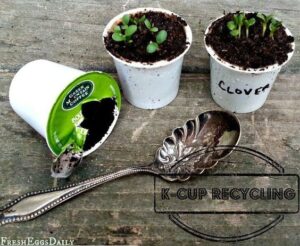 A lot of gardeners these days prefer to use seed starter kits as they provide better plugging options as well as an improved probability for germination. Seed starters can also be made using your K-cups. Just fill them up with all the necessary nutrients and carefully embed the seed in them.
Once sprouting is visible, you can easily empty them out in your garden and plug them in a suitable place for further caretaking and growth.
However, it is important to know here that simply leaving your K-Cups in the garden with the plant is not a good idea since I have already mentioned that their composition makes them non-biodegradable.
5.  Office Stationery Organizers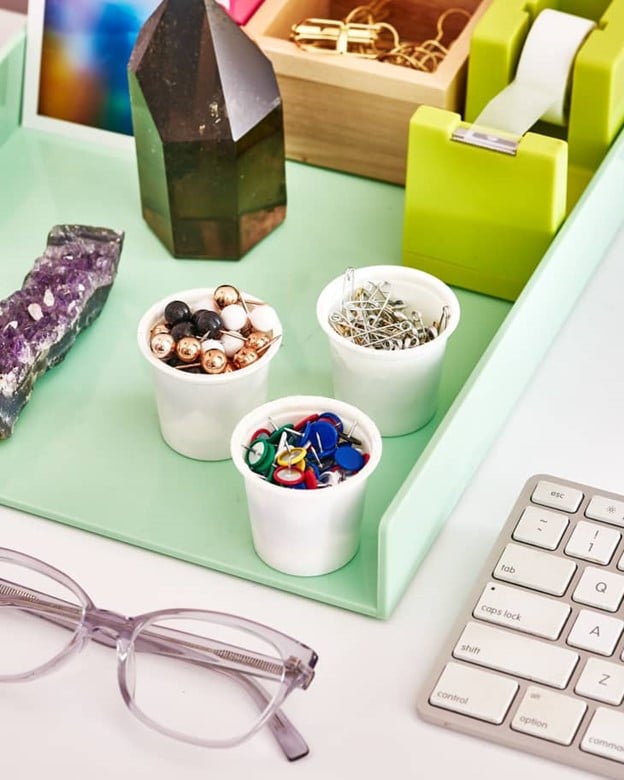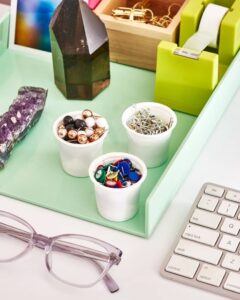 Busy work life leads to a shortage of time with workloads piling up, and at that moment a neatly organized stationery can do wonders. You just conveniently reach out for the required put it to good use and voila! You have saved time and got the job done without losing any effectiveness and efficiency in between.
K-Cups come in a variety of sizes starting from 4 oz. and all the way up to 12 oz. Then you have the extra-large, which is 75 oz. These variations in sizes can be put to good use by transforming them into holders of your everyday use stationery items such as thumb pins, pencils, pens, erasers, and other items.
6.  Christmas Arts n Craft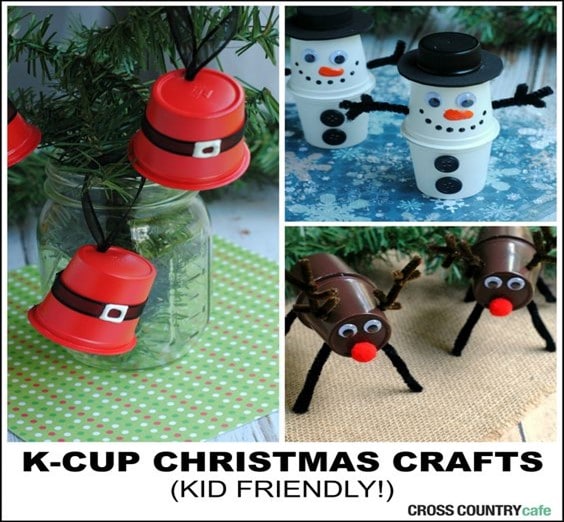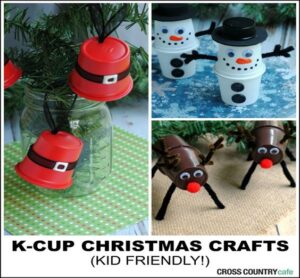 Christmas is perhaps the biggest festival in the year, and people like to go all out with creative ideas as well as make the most out of them. K-Cups can come to your rescue, and it does little before your mind starts to stimulate all the possibilities what these empty cups can be used for and create something truly remarkable.
There is so much that you can do, and we all know that when things start to become enjoyable, time simply flies by like anything.
The good thing is that these empty K-Cups are easy to handle and featherweight but sturdy enough to make about any shape or structures out of them. Higher education students who request for assignment assistance UK during festival seasons also spend their time decorating their dorms and hostels using creative new ideas.
7.  Pincushion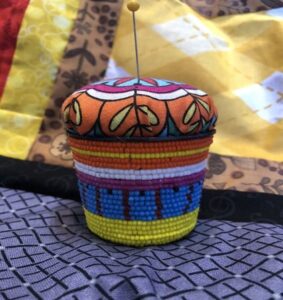 There are some fanatics out there who can turn the entire house upside down just because they can't find their favorite pin. Sure the infuriation brought about a misplaced or presumably lost pin is felt by every one of us at some point in our lives, and no one can truly deny it.
Pins are at times all anyone needs whether it is to open your SIM card jack on a smartphone, picking at a lock, or pinching something to a soft board, they are indeed a high utility object. This is where pincushions can come and make your days all the easier to go by without feeling unfulfilled.
Your empty K-Cups can also be converted into a delightful pincushion. Just stuff them up with raw cotton or padding material and cover them custom made clothing material.
8.  Home Décor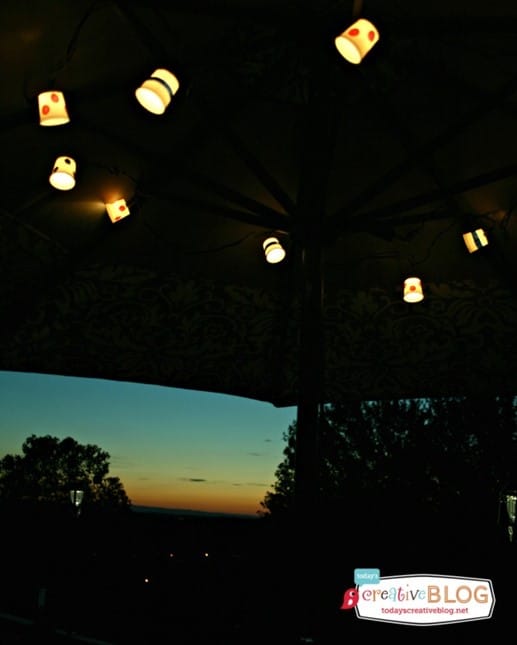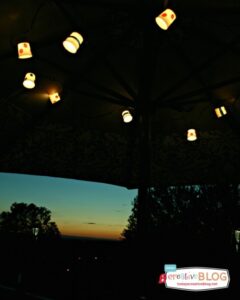 Lastly, there is no doubt that empty K-Cups can be used to create all sort of home décor that one could possibly think of since all you need is some time on your hand and the ideas start to pour all by themselves. You can create wall art and hangings and all other sorts of ridiculously amazing structures to keep your guests fascinated when they visit your house.
Conclusion
K-Cups are made from non-biodegradable plastics, and this makes them a nuisance to recycle. With their popular use amongst the masses all over the world, they have come to fill many landfills across the planets.
I sincerely hope that after reading this, you consider using greener options like the refillable K-Cups options as mentioned earlier in this post. For more questions, feel free to relay your queries by leaving a mention in the comment section below.