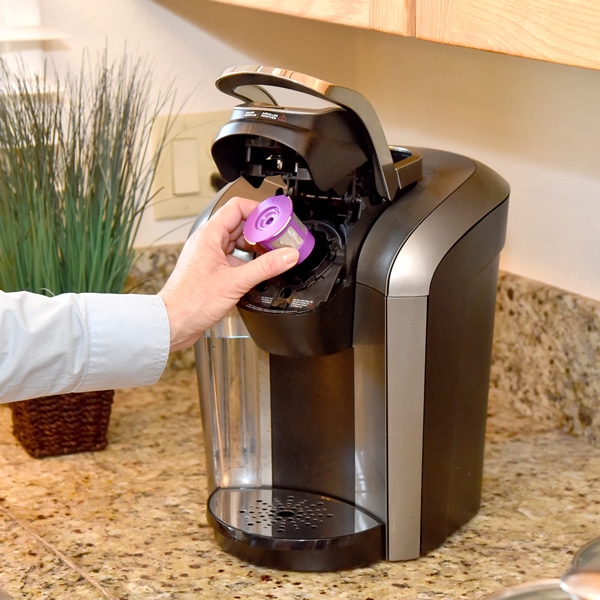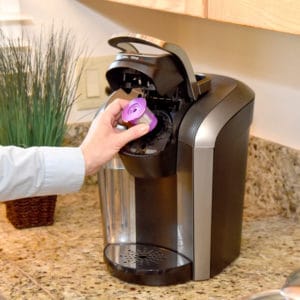 If you're like most families now, you have some type of fancy coffee maker such as a Keurig®. These are perfect for getting that smooth, fresh cup of coffee any time of the day or night. The problem that many users have run into is that those K-Cup® pods that are so popular are kind of expensive. They're also bad for the environment. Each year millions of these discarded pods wind up in landfills. They're made of plastic and aluminum and can really be bad for the birds, fish and wildlife.
For this and several other good reasons, more people are turning to Reusable K-Cups®. For less than $10, you can buy a box of four Reusable K-Cups®. The great thing about these is that they're so easy to use. Each cup of coffee goes from being about $.60 each to being under $.20 each. Though it doesn't sound like much, over a period of weeks, months and years it does actually amount to quite a bit of money.
DeliBru Is the Leading Online Place for Keurig Reusable K-Cups®
You'll also want to get a box of the k-cup paper filters. These come in a package of 100 for under nine dollars. The only thing left is to decide what type of coffee grounds you'd like to try. There are so many wonderful coffee beans and grounds on the market today. Hawaiian BlueMountain is a favorite of many. Though it is a little pricey, it delivers on taste. With the money you're saving on the K-Cup® pods, you can treat yourself and try it.
How to Use Reusable K-Cup® Pods
Here's how to make a delicious cup of coffee in just two minutes. Grab a Reusable K-Cup® pod and open the top. Now insert the paper filter. Make sure it's pushed all the way down. With a small coffee scoop, scoop your grounds into the pod. Fill it to the top but be careful not to overfill it. Also, there's no reason to pack the grounds down. Now close the lid. You should hear a little clicking sound if you get it closed properly. Next, insert the pod into your Keurig® coffee maker.
Reusable K-Cups® from DeliBru will work in just about all Keurig® coffee makers. They will also work in many Mr. Coffee and Cuisinart coffee makers. More and more manufacturers are now releasing a Keurig-type coffee maker that uses these pods. The DeliBru site offers a Reusable K-Cup® gift set that includes everything you need to get started, plus it comes in a lovely gift box. Impress someone that you care about with k-cup gifts.
Now that you have your Reusable K-Cup® pod inserted in the coffee machine, simply close the top and press the flashing button. In most machines, the button changes colors once you've pressed it. For instance, it might be red, then turn green when you press it. It normally does not make any difference if you accidentally press the button again. If you're not sure whether you pressed the button, you can also simply wait for a moment; you should hear a faint noise just before fresh hot coffee starts to pour out of the machine. It's important to have your coffee cup sitting under the spout before this happens.
Tips for Success
If you've accidentally overfilled the water tank, then it can be helpful to have an extra coffee cup sitting nearby to catch the overflow. Most of us will occasionally overfill the tank. This does not cause much of a problem. As you use your Keurig® coffee maker, you'll get better about learning how much water and coffee grounds to use to get the perfect cup of coffee every time.
Shop DeliBru for Quality Reusable K-Cups®
Shop for popular DeliBru reusable K-Cups® and start saving money today!  Our K-Cups® are eco-friendly, BPA free and non-toxic. We've been featured on NBC New York and have over 2,000 positive reviews of our products. You'll enjoy every cup of coffee you brew and you'll save a bundle of cash!