Coffee lovers the world over have really gotten on board for the Keurig Coffee Maker. It's a slim, attractive brewing station that's easy to use. And, you can get a fresh cup of coffee in 2 minutes flat. These coffee brewing machines have been widely accepted everywhere and you'll see one (or more) in homes, offices, break rooms, and even the gas station.
You choose the type of coffee or tea you want, pop the pod into the machine, close it and then a miracle happens. Fresh, hot coffee pours out. With the popularity of these machines, coffee distributors have come up with hundreds of different types of coffee for use in these attractive coffee makers. They're convenient—no doubt about that. But they can become expensive pretty quickly. Let's see how.
Say you have two coffee drinkers in your home and they each drink two cups of coffee per day. The average cost of a Pod is 60 cents so that equals out to $2.40 a day. In one year's time, you'll spend almost $900 per year. Let's do the math:
4x $.60= $2.40 x 365 = $876 per year
Is There a Better (Cheaper) Alternative to regular k cups?
As a matter of fact, there is a good alternative: Reusable K-Cups. You purchase these reusable pods, then spoon your own coffee grounds into the pod, pop it into the Keurig and in two minutes, you've got a delicious hot cup of coffee.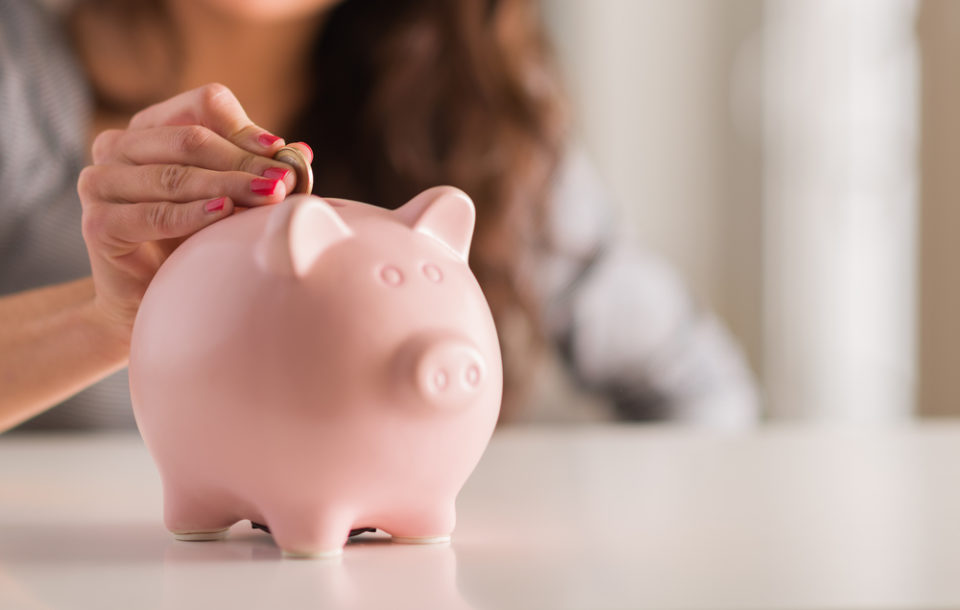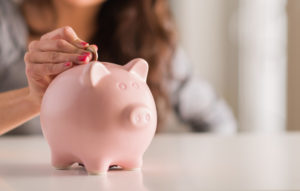 The cost? You'll be amazed at the cost. It's less than 3 cents per cup. So let's do the math again, shall we?
4x $.03 = $.12 (12 cents a day? Wow!) x 365 = $43.80.
That's a savings of $832 per year. That may not seem like a lot of money to some people, but for many, that's a huge savings. And you're getting all the rich, bold coffee blends you love. In fact, you can use any type of ground coffee in a reusable K-cup.
Imagine putting an extra $832 into your savings account each year. Or you might want to take a trip. Round trip airfare from LAX (Los Angeles) to JFK (New York) is only $259. That leaves you with $573 for hotels, Uber, restaurants and shopping. It can be so refreshing to just pack a bag and take off for a week. Get away from everything and just relax! And this trip was made possible by tweaking one little item in your lifestyle: your coffee pods.
Need more reasons to Switch to Reusable K-Cups? How about saving the environment in a small way?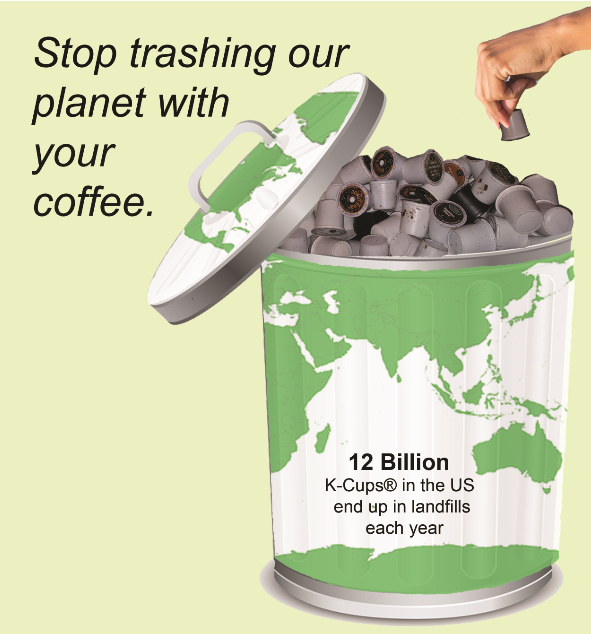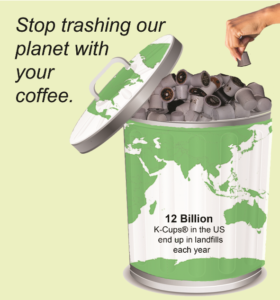 Yes, there are some other great reasons to switch to reusable K-Cups. One of the most compelling is saving our planet. Did you know that over 12 billion used k-cups wind up in our landfills each year? They may be small but when you have to deal with 12 billion of anything, it can be overwhelming. And that's exactly what it is. Our landfills are overwhelmed with debris and trash like this that could very easily be dealt with other ways.
When you use the reusable k-cups, all you're throwing away is the coffee grounds themselves and coffee grounds are very good for the soil.
So you're not harming the environment; you're helping it.
And it does need a lot of help these days. But there are yet more great reasons to make the switch.
How to use the money you save to treat yourself to exotic coffee – thanks to Civet monkeys from southeast Asia
You can use any type of ground coffee beans in your reusable K-Cup. So that opens the door for you to try some of the more exotic coffee beans from around the world.  Have you heard of Kopi Luwak? This coffee bean has a real story behind its origins. A small monkey found in Southeast Asia called a Civet, enjoys eating coffee cherries. And guess what? Once they eat these cherries, they excrete the coffee bean.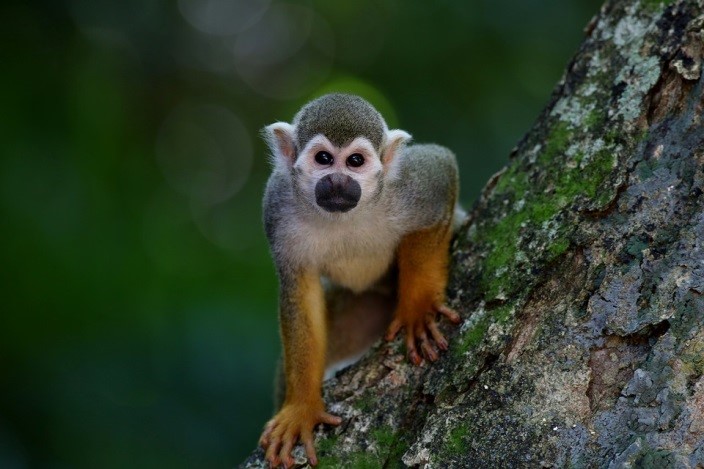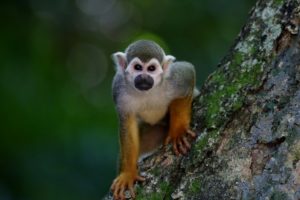 Unbelievable as it may sound, someone saw these beans in the poop of the Civet monkey and they said, "Wow! These coffee beans could still be used. Let's see how they taste!" (Humans sometimes do strange things)
So they dug the coffee beans out, washed them (and hopefully sanitized them), then ground the beans and made coffee out of them. It was incredible tasting coffee—the best tasting coffee anyone had ever tried. So they began selling these beans.
Today, Kopi Luwak is considered one of the best exotic coffees in the world! It's highly sought and it's expensive. You can purchase 3.5 ounces of Kopi Luwak whole beans on Amazon for $116. It may sound crazy at first, but once you taste this coffee, you'll be hooked. And you can get a cup of it, using your Keurig and a reusable k-cup. Since you're saving $832 per year, maybe you could treat yourself to some of this truly unusual coffee from Southeast Asia. Life is short. Might as well go for it!
Transforming Coffee into Energy Drinks
A new trend for coffee lovers involves fortifying it with vitamins , proteins, and mega-shots of caffeine. These are the latest energy drinks on the market and they're perfect for coffee-lovers. You may need to work an extra shift or cram for a math exam. How can you stay awake all night and stay alert? The answer is double-shot energy coffee beverages. These drinks are not for everyone but they do serve a purpose. They will keep you awake and they provide that wonderful rich coffee bean taste we all crave. They're the latest in a new and growing line of "Super Foods."
Are Reusable K-Cups Easy to Use?
They are! Reusable K-Cups are fast and easy to use. Fill one with about two to three teaspoons of coffee grounds, then close the lid and insert it into your Keurig just as you would a regular pod. The mesh construction of the DeliBru K-cup means that hot water will pour over the grounds in an equal distribution. The lid has been designed to force hot water to flow over the top of the coffee grounds, not just one small portion.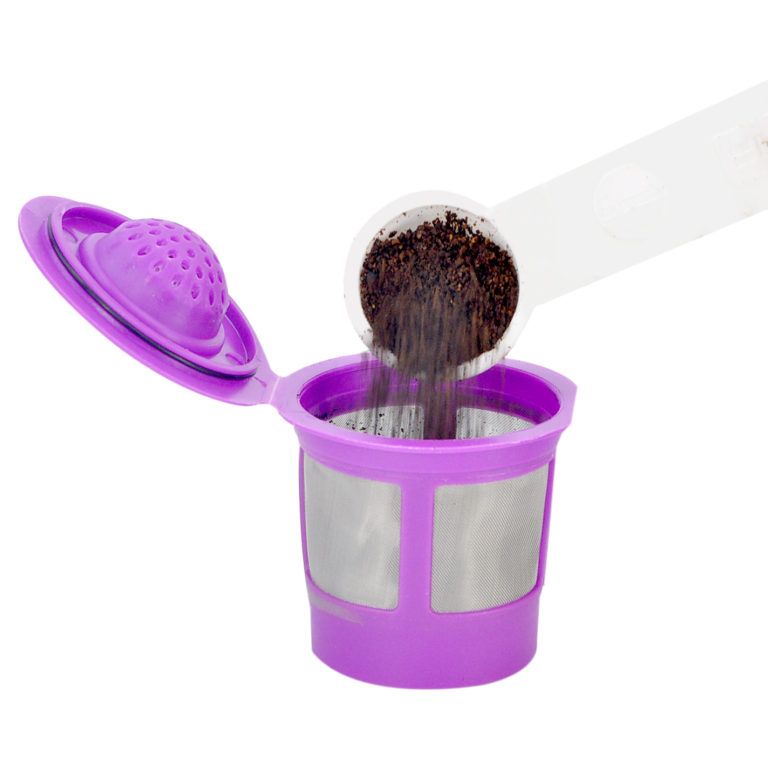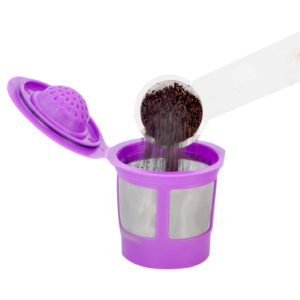 Reusable K-Cups can be used in a wide range of coffee machines, including:
Keurig K series
Keurig Elite, Classic, Ultra, & Special Edition
Office Pro
Keurig Vue
Some Coffee Instant Brew Machines
Some models of Cuisinart Instant Brew Machines
Dozens of others
How to Clean your Reusable K Cup Filters
Simply rinse the pod out and place it on a rack or paper towel to dry. You can also stick them in the dishwasher for a thorough cleaning. If you're planning to use the K-cup to brew something different, such as Green Matcha Tea, then clean the pod thoroughly first.
DeliBru Reusable K-Cups can be used and cleaned over and over. They'll last for years under normal circumstances.
DeliBru Premium Brewing
When you have DeliBru reusable k-cup filters on hand, you can get a hot delicious cup of coffee in a couples minutes for only 3 cents. That's a pretty good deal. Our website sells top grade paper filters to eliminate that gritty taste. Insert one into the pod first, before adding your grounds into the K-Cup.

Shop DeliBru Reusable K-Cups and Start Saving Money and Our Planet!
Shop for popular DeliBru reusable k cups and start saving money today!  Our K-cups are eco-friendly, BPA free and non-toxic. We've been featured on NBC New York and have over 2,000 positive reviews of our products. You'll enjoy every cup of coffee you brew and you'll save a bundle of cash!